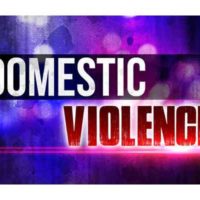 September 24, 2020
By News Director Jared Atha
A Thomas man was formally charged in Washita County recently after allegedly becoming violent with his wife in May.
According to court records 31-year-old Dakotah Wayne Davidson was formally charged in Washita County District Court on September 14 with a felony count of domestic abuse – assault and battery, and one count of assault and battery.
The document stated that the felony charge stems from an incident that occurred on May 8 in Cordell, when Davidson allegedly, among other things, threw clothes hangers at the victim, shoved her, attempted to drag the victim out of a truck all with force and violence with the intent to hurt and induce bodily injury.
Davidson also allegedly elbowed another woman in the face and grabbed her face with force and violence, and committed assault and battery upon another man by wrestling with him with force and violence.
Davidson's first court appearance is scheduled for September 29.