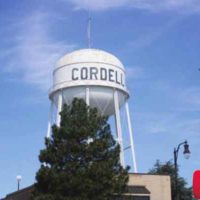 September 23, 2020
By News Director Jared Atha
Like many municipalities in the area, the City of Cordell will take advantage of Cares Act funding.
During the latest meeting of the Cordell City Council, City Manager J.C. Moser says the council approved two resolutions needed in order to obtain and utilize those funds. The first being a resolution concerning funding pursuant to the Cares Act and the Coronavirus Relief Fund and the second being a resolution that authorized the mayor to submit an application for financial assistance.
Moser says the city has already been awarded the funds.
In other business, the city received the latest financial report from R.S. Meacham CPA's. Moser says the city's financial house is still in very good shape, even during the ongoing pandemic.
Moser says the council also approved the purchase of equipment for the city which included a street sweeper and a salt-sand spreader.