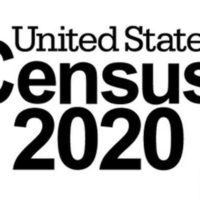 September 22, 2020
By News Director Jared Atha
With the deadline date of September 30 approaching, census numbers continue to struggle for Beckham County – and that could mean financial hardships for the county in the coming years.
At last count, Beckham County currently ranks 44th out of the 77 Oklahoma counties in census reporting. According to figures provided to Paragon Communications, if the county is under count by only 2% it could lose over $17.6 million dollars in federal funding over a 10 year period. $26.4 million if the county is under count by 3%, and if the county is under count by 5%, it could lose nearly $44.1 million.
According to Beckham County Assessor Jonathan Beck, that's money that benefits everyone in Beckham County in some way or another.
According to data collected by the Southwest Oklahoma Regional Transportation Planning Organization, as of September 20 Beckham County has seen a 48.7% self response rate, with only 53.6% of Elk City residents having responded to this year's census.
Beck also says an under count in this year's census could lead to problems with redistricting, and even future presidential elections.
Beck says if someone has not participated in the census, to go to my2020census.gov to fill out the electronic survey.
He did say volunteer door knockers are indeed in the area and are only instructed to go to homes that have not filled out this year's census.
Other response rates in the area has Custer County at 55.6%, Greer County at 47.7%, Roger Mills County at 44.4%, and Washita County at 51.3%.