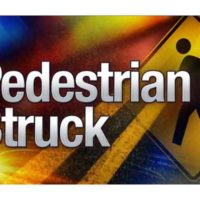 September 21, 2020
By News Director Jared Atha
The Oklahoma Highway Patrol is claiming that an Elk City man deliberately hit another Elk City man with his car on a county road in Washita County.
According to the collision report from the OHP, the incident took place at 6:21 a.m. Monday when 40-year-old Casey Lynn Bell was walking northbound on County Road 2080, 6 and a half miles south of Canute, when he was struck by a 2018 Mitsubishi Outlander driven by 28-year-old Chauncey Bryce Neal. The report said that Neal left the roadway and went through a fence before coming to a stop. OHP listed the cause of the collision as deliberate intent, and the condition of the driver being "illegal drugs".
Bell was air lifted to an Oklahoma City hospital and admitted with a leg injury. He was last listed to be in stable condition.
As of press time, no charges have been filed against Neal.