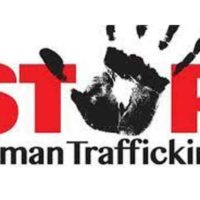 September 18, 2020
By News Director Jared Atha
A free event to raise awareness of human trafficking is coming to Elk City.
The Red Cord Anti-Human Trafficking Awareness Event presented by the Elk City School District through the Project Aware Grant will take place Monday, September 28 at 6:00 p.m. inside the Pioneer Center on the high school campus.
Project Aware Community Grant Manager Carol Garrison says The Red Cord serves southwest Oklahoma by pulling back the curtain on human trafficking and discussing what signs to look for and how to prevent it.
Garrison stresses that this event is taking place to get ahead of a problem, not because there is a human trafficking problem in Elk City and the surrounding area.
Garrison says although the event is open to the public, she says there is mature subject matter that parents may not want their children to hear.