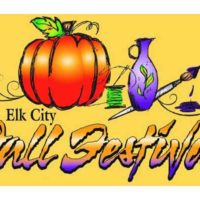 September 18, 2020
By News Director Jared Atha
The 47th Annual Elk City Fall Festival is still a "go" this weekend inside the Elk City Convention Center.
Convention Center Manager Julie Brewer says although the event is indeed happening, there will be some minor changes due to the pandemic.
Brewer also says new this year will be an outdoor tent that will feature live music.
She said food vendors will be at the festival as well.
This year's Fall Festival, which will be free to attend, will take place from 10:00 a.m. to 6:00 p.m. on Saturday and Noon to 5:00 p.m. on Sunday.