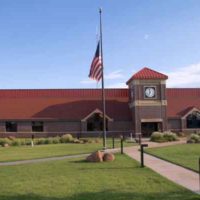 September 18, 2020
By News Director Jared Atha
Elk City is preparing to receive CARES Act funding from the state, however recently approved purchases with those funds – has been denied.
During the latest Elk City Commissioners meeting, City Manager Tom Ivester informed the commission of the news during his report.
Ivester said the commission would revisit the possible purchase of the ambulance and the portable ventilator on a later date.
In other business the commission decided to table two agenda items concerning various roof repair for city buildings. The commission stated that they would like to see more bids for the project presented to the city. It was suspected that a cause of a lack of bids was due to the fact that most construction companies are still busy replacing roofs throughout the city, and simply didn't have enough time to take on the project.