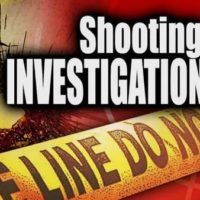 September 16, 2020
By News Director Jared Atha
An Oklahoma City man was arrested recently for his involvement in a Clinton shooting.
According to a probable cause affidavit, 34-year-old Richard Chika Mbaneme was arrested September 3 after an investigation showed that he may have been involved in a shooting incident between two vehicles on the east side of Clinton.
The report stated that police were dispatched to the area of the 400 block of Glenn Smith Road to a report of gun shots. One of the reporting parties advised the dispatcher that there were two vehicles involved and that they had turned onto eastbound Highway 66 toward Interstate 40.
When Clinton police arrived on the scene, there were able to locate five spent 40 Smith and Wesson brass casings along with one fired slug.
During the same time, a patrolman with the Oklahoma Highway Patrol reported that he had located and stopped a vehicle that matched the description of one of the suspect vehicles on the west side of Weatherford. The patrolman noted that the vehicle had three areas of damage that appeared to have been from being shot. The driver, Mbaneme, was detained and later questioned about his involvement in the Clinton shooting. He would tell authorities that a vehicle had pulled up next to him on I-40 near Weatherford and had shot at him, however he denied being involved in the shooting in Clinton.
Due to not having a valid drivers license and a warrant for his arrest out of the City of Clinton, Mbaneme was arrested and transported to the Clinton City Jail.
The affidavit went on to say that officials began canvassing the area near where the suspect had been pulled over and located a Glock 40 caliber Smith and Wesson pistol, and a clear baggie that contained what would later field test to be methamphetamine and ecstasy. The patrolman noted that there may have been a time when the suspect could have thrown out the items from the car while he was out of view from the patrolman while he was being pulled over.
A records check on Mbaneme showed that he is a convicted felon.
Mbaneme was charged with unlawful possession of a controlled drug with the intent to distribute, possession of a firearm after a former felony conviction, possession of a firearm during the commission of a felony, and use of a vehicle during a discharge of a weapon.
Mbaneme's next court date is scheduled for September 28. A preliminary hearing is scheduled for October 9.