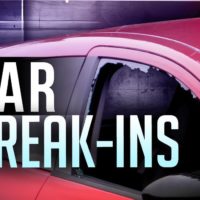 September 14, 2020
By News Director Jared Atha
Two arrest warrants in Custer County were issued recently for a Clinton woman accused of burglary and larceny.
According to court records, the suspect is accused of breaking and entering into two parked vehicles at a Clinton apartment complex, and taking items from the cars. The report stated that police met with the victims in mid-August and reviewed security footage that showed the suspect, later identified to be 29-year-old Megan Loren Grim, walk up to the vehicles and checked to see if the cars were unlocked. The report stated that Grim was able to gain access to two vehicles and take a first aid kit, loose change, a bluetooth transmitter, and coupons.
Grim faces two felony charges of third degree burglary.
On demand court records show that a separate arrest warrant for Grim was issued on September 4 for larceny of merchandise from a retailer – a misdemeanor.