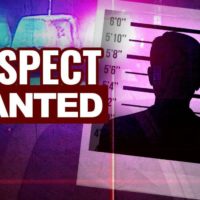 September 9, 2020
By News Director Jared Atha
A warrant for arrest was issued in Custer County District Court Tuesday for a man wanted on a felony charge of lewd or indecent acts to a child under the age of 16.
According to court records, 24-year-old Eric Mourice Watson Junior of Clinton was charged last week with the crime after allegedly knowingly and intentionally touching the body of a 14-year-old in a lewd or lascivious manner. Court records show the incident happened on or between July 30 and July 31 of this year.
If convicted, Watson could be sentenced to prison for three to 20 years.
Court records went on to reveal that Watson is currently serving a joint suspended sentence for three felony convictions of knowingly concealing stolen property.