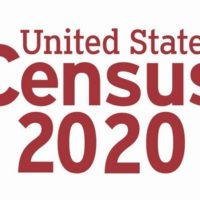 September 8, 2020
By News Director Jared Atha
The ongoing pandemic has changed a lot of dates in the nation, including the deadline to fill out the 2020 census.
This year the final date to complete the census is Wednesday, September 30.
Because of the change, and many other factors, this year's census reporting has been low. According to SWODA Director of Transportation Julie Sanders, there was a ton of momentum towards filling out the census however COVID-19 changed everything.
Sanders says locally, the City of Elk City has seen roughly 52% of its population fill out the census. She says financially, that could have a major impact on the city for the next decade.
Figures provided to Paragon Communications show that Beckham County currently ranks 44 out of the 77 Oklahoma counties in census reporting as of the end of August. Washita County ranks 36, Greer County is at 46, Kiowa County at 48, and Roger Mills County is at 61.
Sanders says volunteers are out, knocking doors to help those who have not filled out the census. She says citizens can also go to my2020census.gov to fill out the census and to obtain more information, including a phone number one could call to fill out the census over the phone.