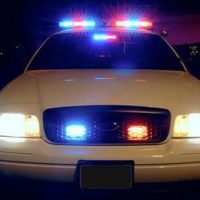 September 4, 2020
By News Director Jared Atha
A simple speeding violation led Elk City Police to the discovery of a fugitive of justice out of Iowa.
According to a probable cause affidavit, an Elk City Police Officer observed a vehicle traveling westbound on Interstate 40 on Thursday near mile marker 39 speeding through a construction zone. After the officer pulled over the vehicle, he discovered that one of the passengers, 23-year-old Zachariah Terrell Ross of Clinton, Iowa did not have identification. However dispatch was able to determine that Ross had an outstanding warrant out of Clinton County, Iowa for intimidation with a dangerous weapon.
Ross was arrested, transported, and booked into the Elk City Jail on a charge of fugitive from justice.
The driver and two other subjects in the vehicle were released.