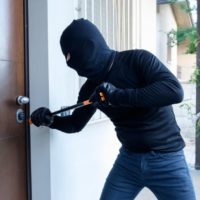 September 3, 2020
By News Director Jared Atha
Details are limited but according to court records, a Missouri man was arrested in Custer County after he allegedly broke into a press box at a high school baseball field.
According to court records, 38-year-old Eric Daniel Johnston of Fenton, Missouri was arrested on August 23 after he allegedly broke into the Clinton High School baseball field press box by forcing the door open and breaking the door jam, with the intent to commit larceny.
The arrest report also stated that Johnston gave officers a false name. The report stated that he represented himself to be Ryan Leon Nash. Johnston also gave a false birth date with his false identity.
Johnston was charged on August 24 with one felony count of second degree burglary and one felony count of falsely impersonate another to create liability.
A preliminary hearing conference in Custer County District Court for Johnston has been scheduled for September 25.