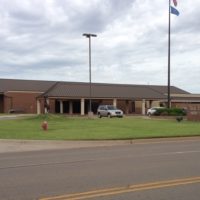 September 3, 2020
By News Director Jared Atha
With school back in session for districts in western Oklahoma, a rumor has circulated that the only reason in class instruction has commenced was to teach students how to conduct virtual learning before ultimately going to the full time distance learning format after the Labor Day holiday.
Elk City Superintendent Rick Garrison says it was never the intention of the district to follow that format.
Garrison says teachers are prepared to teach in a virtual setting if a situation calls for it. However he says the plan is to have in person instruction throughout the rest of the school year as planned.
Garrison also reminds the public that extra curricular activities, such as tonight's football game between Elk City and Southeast, are still taking place and encourages those attending to still practice social distancing.
Tonight's football game at Big Elk Stadium kicks off at 7 p.m.