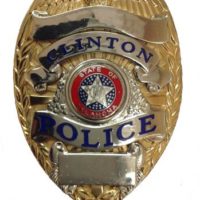 September 1, 2020
By News Director Jared Atha
A Carnegie resident was arrested in Clinton recently after allegedly harboring a fugitive who was wanted for a felony charge.
According to a report from the Clinton Daily News, 33-year-old Dustin Swords was arrested on August 11 after police were tipped off that he may have been harboring 33-year-old Kandi Pool. Pool was wanted in Custer County for allegedly falsely impersonating another to create liability and larceny of merchandise from a retailer.
With a felony warrant, police converged on the home they believed Pool would be located in. When police arrived, Swords would tell police that Pool was not inside and claimed he did not know who she was.
A short time later, police encountered two individuals who claimed that they also lived at the home. They told the police that Pool was indeed inside the residence.
When police returned to the home, a third individual confirmed that Pool was inside the house, in the back bedroom.
When the officers entered the home, they found the bedroom that Pool was supposedly in had been locked with a padlock. Police were told that Swords, who again told police that Pool was not in the house, had locked the door in an effort to hide Pool from the police.
When Swords refused to open the door, officers would kick in the door and find Pool in the room along with another person.
Pool was arrested and transported to the Custer County Jail. Swords was arrested and transported to the Clinton City Jail.
Pool's next court date is scheduled for September 17. A preliminary hearing for Swords is scheduled for September 18.