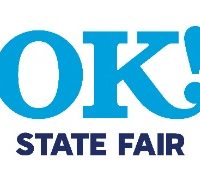 September 1, 2020
By News Director Jared Atha
Western Oklahoma high school students were recently awarded scholarships through the Oklahoma State Fair Scholarship Program.
According to a press release, the program has awarded 12 students with a one-time scholarship of $2,500 to be used toward expenses incurred with the student's attendance at a college, university, vocational or technological school. The release says scholarship winners are selected based on overall scholastic performance, leadership, community service and Oklahoma State Fair involvement. This year, Oklahoma State Fair, Inc. awarded a total of $30,000 in scholarships.
Of the 12 awarded statewide, four students are from western Oklahoma. Those students include Jordan Mason from Burns Flat – Dill City, KayAnn Eck from Thomas – Fay – Custer, Erin Slagell and Madison Stephens, both from Weatherford.
The press release stated that in its 20 year scholarship program history, almost $250,000 has been provided to Oklahoma high school seniors.