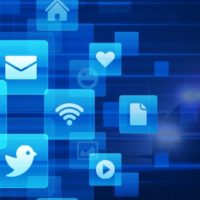 August 28, 2020
By News Director Jared Atha
With the aide of social media, Elk City Police were able to identify, locate, and arrest a burglary suspect.
33-year-old Richard Wayne Yarbrough of Elk City was arrested earlier this month after police were able to identify him as possibly being a person who broke into an Elk City convenience store.
A probable cause affidavit stated that police were dispatched to the store on the morning of August 12 in regards to the burglary. When police arrived they observed one of the glass doors to the entrance was busted out, and would find two large pieces of brick on the ground near the door.
The report stated that police obtained security footage of a possible suspect who had come to the store, 15 minutes prior to the door being broken. It was seen in the video that the suspect and a second individual wearing a ski mask had returned and proceeded to bust the door with the bricks.
Police were able to take a picture of the suspect and place it on social media in an attempt to have the public identify him. The effort proved to be a success as police were tipped that Yarbrough may have been one of the culprits.
Police were able to locate and transport Yarbrough to the Elk City Police Department for questioning. The report stated that Yarbrough would allegedly confess that it was indeed him seen in the video committing the crime, although he would not tell police who the second suspect was.
Yarbrough was arrested and charged with a felony count of burglary in the second degree.
His next court date is scheduled for August 31.