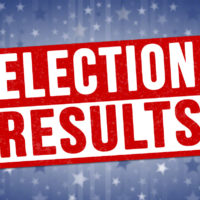 August 26, 2020
By News Director Jared Atha
Primary runoff and special elections were held in Oklahoma Tuesday.
Only a couple of local races in western Oklahoma sent voters to the polls. In Custer County it was a tight race for the District 2 County Commissioner Seat but Bruce Lane Walker obtained 50.9% of the vote over Carl Bailey. Walker won the seat by garnering just 61 more votes than Bailey.
Two propositions were put to vote in the Canute School District that, if passed, would have seen funds used towards the purchase of handicap accessible chair lifts, the construction of a handicap accessible restroom, and the purchase of an updated security intercom system and to update school vehicles along with other transportation needs. However both propositions failed to get the needed 60% approval vote, with proposition number 1 receiving 54% approval while proposition 2 receiving 55%.
In other elections in the state, State Sen. Stephanie Bice won the Republican nomination on Tuesday for the 5th District congressional seat in Oklahoma City, setting up a showdown with first-term Democratic U.S. Rep. Kendra Horn for a seat Republicans desperately want to win back in November.
Bice defeated Oklahoma City businesswoman Terry Neese in the primary runoff to advance to the general election. Horn is the lone Democrat in the state's congressional delegation, and Republicans have made winning back the seat a top priority.
Among other hotly contested races on the ballot Tuesday was the mayoral race in Tulsa, where incumbent G.T. Bynum managed to win reelection despite facing seven challengers, including a young community organizer, Greg Robinson, whose last-minute campaign generated a buzz in the longtime Republican stronghold.
Three incumbent state senators were defeated Tuesday, including Sens. Larry Boggs in District 7, Ron Sharp in District 17 and Paul Scott in District 43.