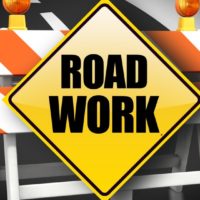 August 21, 2020
By News Director Jared Atha
More improvements to the city were approved during the regular meeting of the Elk City Commission on Wednesday afternoon.
The commission approved a project agreement for a railroad crossing improvement project to be conducted on East 7th Street. The agreement between the city, Beckham County, and the Oklahoma Department of Transportation will see the city contribute just over $32,500 of matching funds to the project, while ODOT and the county will pay the rest.
Interim City Manager Tom Ivester describes the project.
No word on when the project will begin.
In other city construction news, the City of Elk City announced that officials were notified by ODOT that starting Wednesday, August 26, the construction project by 3rd Street and Madison will go to one-way traffic. Additionally, one block of Madison between 2nd and 3rd Streets will be closed to traffic.
City officials urge that commuters use an alternate route, and it is estimated that the disruption will last between two to three weeks.