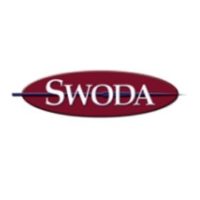 August 17, 2020
By News Director Jared Atha
Two grants totaling over $1 million were awarded to South Western Oklahoma Development Authority to address opioid misuse in 23 counties in western Oklahoma including Beckham, Custer, Greer, Kiowa, Roger Mills, and Washita.
Project Director for the Western Oklahoma Opioid Prevention Consortium Carol Binghom says SWODA was awarded two separate grants, the first being the Rural Communities Opioid Response Program Implementation Grant for $1 million. Binghom says SWODA plans to use the grant to fund a mobile medical unit to be taken to communities to help combat opioid abuse.
Binghom 1
Binghom says the mobile unit will be a collaboration with Red Rock Behavioral Health Services and will have telehealth capabilities.
Binghom also says the advanced practice registered nurse and the patient navigator salaries will be funded by a one-year $50,000 grant from Telligen Community Initiative, a private, Iowa-based charitable foundation.