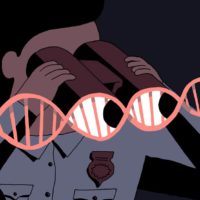 August 17, 2020
By News Director Jared Atha
An investigation into an Elk City convenience store robbery may have solved a number of other robberies in the state.
According to a probable cause affidavit, the investigation began in June 2019 after a suspect had gained entry into the store by removing sheet metal and cutting out insulation from the walk in cooler, from the outside. Security footage would show the man taking $873 worth of cigarettes and damaging the store's safe and coin dispenser. In all, it was reported that over $28,000 in damage was made to the store during the robbery. While inside, the suspect allegedly drank a soda and left the bottle behind. The report stated that the bottle was sent to the Oklahoma State Bureau of Investigation in an attempt to retrieve DNA from the bottle.
The affidavit stated that in March the OSBI notified the Elk City Police Department of a possible DNA match. The report stated that there had been two similar robberies in Bristow, Oklahoma. At one of the robberies the suspect had left a glove behind which OSBI agents were able to pull DNA samples off of. It was determined that the DNA belonged to 41-year-old Roger David Carey III from Newalla, Oklahoma.
An outstanding warrant was filed for Carey's arrest last week. Carey was also formally charged in Beckham County District Court with second degree burglary – a felony, malicious injury to property over $1,000, and petit larceny.