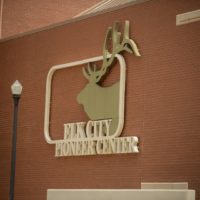 August 14, 2020
By News Director Jared Atha
It seems no roof was spared in western Oklahoma from the hail storm earlier this summer.
Like most businesses and homes in the area a flurry of new roofs have gone up and according to Elk City Superintendent Rick Garrison, one of the district's biggest building will join the fray.
Garrison says the newest building in the district, the Elk City Elementary School located just west of the Pioneer Center has also suffered roof damage that will also require attention in the near future.