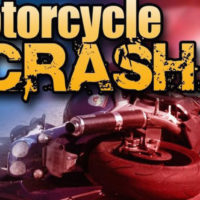 August 13, 2020
By News Director Jared Atha
An Arapaho man was hospitalized after being involved in a motorcycle accident late Tuesday night.
According to the Oklahoma Highway Patrol, 40-year-old Toby Joe Gilmer was riding a 2001 Kawasaki motorcycle on a county road about two miles north and five miles west of Weatherford when he went off the road on a turn at an intersection. The report stated that he rolled the motorcycle one and a quarter times.
OHP says Gilmer was not wearing a helmet at the time of the accident. Gilmer was transported to an Oklahoma City hospital and admitted with head and trunk internal injuries. He was last listed to be in stable condition.