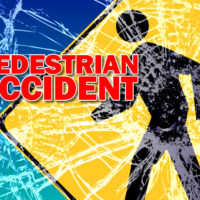 August 12, 2020
By News Director Jared Atha
A pedestrian working with a construction company on Interstate 40 in the east Texas Panhandle was struck and killed Monday afternoon.
According to the Texas Department of Public Safety, the accident occurred in Gray County, Texas near McLean in the eastbound lanes of I-40 when a semi attempted to pass another semi on the right. The driver stated that's when he noticed the pedestrian, 60-year-old Allan Dvorak of Haslet, Texas run into his lane after the semi in the passing lane had passed him. The DPS report stated that the driver of the passing semi was unable to avoid the collision and struck the pedestrian with its front grill. Dvorak was pronounced deceased on the scene.
The report stated that Dvorak was apart of a construction crew that was working on a potion of the interstate in the westbound lanes where it was properly marked as an active construction zone. However the area of impact where the pedestrian was struck was not in the active construction zone.
The crash remains under investigation.