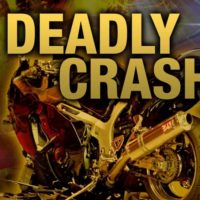 August 10, 2020
By News Director Jared Atha
A Clinton man lost his life Saturday after wrecking his motorcycle in Comanche County.
According to the Oklahoma Highway Patrol, 49-year-old Lawrence Wooten was riding his 2004 Harley Davidson eastbound on State Highway 49, five miles west of Medicine Park, when he failed to negotiate a curve. The motorcycle departed the road and impacted the ground, which threw the rider from the motorcycle for an unknown distance.
Wooten was pronounced dead at the scene.
OHP says the condition of the driver is still under investigation, however the report did indicate that he was not wearing a helmet at the time of the crash.