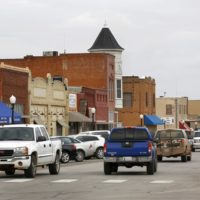 August 5, 2020
By News Director Jared Atha
Business' are still showing interest in Elk City.
This according to Interim City Manager Tom Ivester. During his report to the city commission Monday night during the regular meeting of the commission, Ivester says he's been approached by several potential business' that have inquired about possible incentives that the city could offer if they chose to locate in the city.
Ivester also reported to the commission that the building that was occupied by Tri-Point Oil and Gas Production Systems in the industrial park was sold last week.
Ivester did not reveal who bought the building or what the building could be used for, however he did say that the buyer was local.