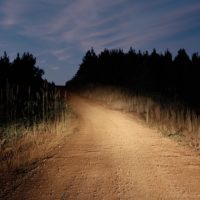 July 29, 2020
By News Director Jared Atha
An argument between a man and a woman in Woods County caused a Custer City woman to jump out of a moving vehicle.
According to the Oklahoma Highway Patrol, 47-year-old Heather Marie Coit was the passenger in the pickup truck driven by 48-year-old Richard Syle Coit Jr, also of Custer City. The couple were on a dirt road southeast of the small Woods County community of Freedom when just after midnight Sunday morning the couple got into an argument. Heather Coit then jumped out of the moving vehicle, and would suffer head and trunk internal injuries.
Coit was admitted into an Oklahoma City hospital, last listed to be in stable condition.