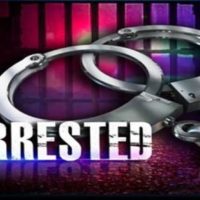 July 29, 2020
By News Director Jared Atha
A Mountain View woman is in legal trouble after wrecking her vehicle near Weatherford, and allegedly damaging an Oklahoma Highway Patrol car after being arrested.
According to a probable cause affidavit 32-year-old Jennifer Nachole Riley was arrested on July 19 after she drove her car onto a guardrail on State Highway 54, near Interstate 40 on the west side of Weatherford. OHP reported that Riley appeared to be intoxicated and was combative when asked to present identification and to exit the vehicle. Eventually the suspect exited the vehicle where she was placed under arrest and placed into the patrolman's car.
While in the car, OHP noted that Riley would throw items onto the floorboard of the car, and on multiple occasions appeared to attempt to get out of the handcuffs.
The report stated that while being transported to the Custer County Jail, Riley was yelling belligerently and attempted to take the patrolman's cup that was sitting in a cup holder. While attempted to prevent her from doing this, the woman allegedly dug her fingernails into his arm and then ripped the cup away, causing the cup holder to break.
Riley was booked into the Custer County Jail and recently was formally charged with assault and battery on a police officer, driving a motor vehicle while under the influence of alcohol, malicious injury to property under $1,000, and obstructing an officer.
Her next court appearance is scheduled for August 14.