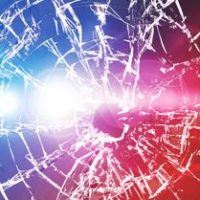 July 13, 2020
By News Director Jared Atha
Two separate accidents in Washita County have put two men in the hospital.
The first occurred early Friday morning when according to the Oklahoma Highway Patrol, 30-year-old Johnathon Ray Stone of Carnegie was southbound on a county road at a high rate of speed near the town of Cowden when he lost control of his 2002 Pontiac Sunfire when the road changed from asphalt to gravel. The reported stated that Stone lost control of the vehicle, rolling it one time – which ejected the driver.
Stone was transported to OU Trauma in Oklahoma City and admitted in stable condition with head, arm, leg, trunk internal, and trunk external injuries.
The second accident occurred late Sunday night on State Highway 115, north of Mountain View, when 40-year-old Robby Franklin Pearl of Mountain View was traveling southbound in his 2019 Kia Optima when he lost control of the vehicle, departed the road before striking a culvert. The report stated that this caused the vehicle to go airborne, coming to rest on its wheels and catching fire.
Pearl was admitted to OU Medical Center in Oklahoma City with head and trunk internal injuries, last listed to be in stable condition.
OHP reports that the cause of the collision was allegedly the driver being impaired due to alcohol.