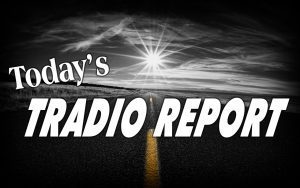 Tradio is heard every Monday through Friday from 10am – 11am and Saturdays from 8am – 9am. Callers can call or text 580-225-9697 to buy, sell, or trade during that time (limit three items per call please). When texting in an item please be short and descriptive and include a phone number. No pictures with texts please. Non commercial items only please. If you would like to advertise your business please call 580-225-9696
---
FOR SALE: goats
FOR SALE: kitchen table and chairs
house keeper services
515-0434
---
FOR SALE: horse
580-799-3184
---
FOR SALE: christmas stuff $200
FOR SALE: cooker grill – smoker
Free: little girls clothes
580-660-0954
---
FOR SALE: 06 ford 1 ton f350 king ranch diesel $22,500
806-217-0838
---
FOR SALE: craftsman riding mower $200
580-928-9384
---
Free: 4 border collie puppies
580-339-4000
---
FOR SALE: whirlpool freezer $400
FOR SALE: washer / dryer $450
FOR SALE: 3 bed / 1 bath home in watonga
580-614-1978
---
FOR SALE: kids john deere gator – power wheels $60
FOR SALE: little boys car seat $20
580-832-5150
---
FOR SALE: 40′ shipping container
FOR SALE: mobile home $2500
580-729-8017
---
FOR SALE: vacuum $20
FOR SALE: big boss cooker $15
FOR SALE: weights
580-799-7237
---
FOR SALE: 3 year old pair w/ black bull calf $1200
FOR SALE: 25 gallon sprayer
660-5138
---
FOR SALE: 1955 short bed pick up
FOR SALE: welder
806-334-1681
---
looking for cats or kittens
679-4855
---
FOR SALE: mens bicycle $70
FOR SALE: headache rack
806-323-5115
---
erick chicken auction – sat 2pm
580-439-4997
---
FOR SALE: hp printer $25
FOR SALE: dishes $30
FOR SALE: vacuum $40
225-2384 243-7977
---
looking for a cherry tree
405-394-6562
---
FOR SALE: dining room table 6 chairs – best offer
FOR SALE: organ – best offer
580-799-1631
---
FOR SALE: 2001 ford $700 as is
339-2051
---
looking for a dual trace oscilloscope
799-0830
---
FOR SALE: dryer $100
FOR SALE: small stock trailer $350
FOR SALE: tractor
821-2973
---
FOR SALE: wood table 6 chairs $300
580-339-3013
---
FOR SALE: brown lab puppies $400
580-339-1733
---
FOR SALE: 2002 chevy silverado 2500 hd $10,000 obo
806-206-1496
---
FOR SALE: cario cabinet – corner $100
FOR SALE: antique radio cabinet $100
580-210-9283
---
FOR SALE: mesquite firewood $100
FOR SALE: honey locus firewood $70
FOR SALE: mixed firewood $50
580-210-6351
---
FOR SALE: scrub shirts
FOR SALE: scrub pants $20
FOR SALE: computer monitor $20
580-339-1811
---
FOR SALE: quail
FOR SALE: chickens
FOR SALE: 93 toyota t100 – needs motor
580-301-0789
---
FOR SALE: 2000 s10 chevy $500
580-729-0274
---
FOR SALE: 2 car seats $10
FOR SALE: small wood corner cabinet
FOR SALE: sheet rock $10
210-8169
---
Free puppies – border collie / blue healer
580-729-1141
---
looking for used privacy fence panels
674-3999
---
FOR SALE: 16 baseball bats w/ balls
FOR SALE: space heaters
225-5284
---
looking for s10 pickup
799-2510
---
FOR SALE: 53 angus cows
806-334-0534
From the Sugar Creek Casino Text Line
---
FOR SALE: changing table – $20
580-214-0833
---
2 jbl 10″ subs with 1500 watt amp still hooked up for you to hear. Text is best 580-374-2682
---
If someone has extra ground beef for sale after butchering a steer call 5807990487
---
Im looking for a 24 valve commenrail cummins engine my number is 5807912936
---
I am looking for a transmission 5-speed transmission for a 1985 to 1987 or 88 Toyota pickup SR5 5-speed if anybody has any 00 used Toyotas out there give me a call I'm desperate need of for a transmission thank you phone number would be 580-530-0635
---
Have 2019 brandnew towable backhoe gas engine hydraulic hoses great for plumbers or work around the house has Mobile wheels on it. $2950 obo can send pics 405 853 0652
---
Free 2 gray and white rabbits 3 & 4 yrs old hutch's included, I hutch is in excellent condition the other one not in very good shape but still usable. Got them for my kids and they do not play with them anymore. 405-627-7936 in Elk City.
---
John Deere 5500 watt generator $400
Puma 60 gal air compressor $150
Arctic Cat 400cc 4×4 four wheeler $2000
Text 580-799-3361
---
2 tax lots inside Elk City with old mobile home on it. Sold as-is $8000 obo. 541- 305- 5955 Elk City.
---
New Henery Golden Boy 325.00 New Ruger 22 with magnum cylinder 400.00 new Rossi double barrel 410 gauge 400.00 1580-550-1841 text is best
---
Have a two bedroom one bath trailer for sale as is located in elk city text 580 210 8881 for more info 2,000.00 obo
---
We have small square straw bales for sale. $5 each. Great for fall decor, animal bedding, mulch, etc.
pick up at Bessie. Call or text 5806601112 for info and directions.
---
For sale or trade. 1999 GMC Yukon. Runs and drives great. Big price reduction $2000 obo. Need gone, will take any reasonable offers. Call or text. 580-450-4443