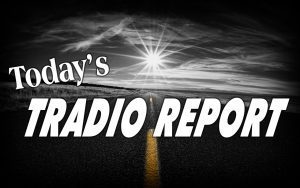 For Sale:
refrigerator $75
rocking swivel recliner $75
electric wheelchair $150
5804906299
3 like-new childrens car seats
1 up to 40lbs, one up to 100lbs, buy all for $10
small, like new, TV antennae $12
in elk city 210 8169
garage sale in Cordell @ 816 East 9th street
from 9a-3p phone no.-5808325150
farmers market in pocket park at Cordell today, south side of courthouse
john deere riding lawn mower $150, runs good
small air compresser $25
9289384
farmers market going on in Sayre at the old sonic this morning
9-drawer dresser with large mirror $50 obo
nordic track exerciser $50 obo
5803742491
looking for people interested in serving on board for charity organization in Western Oklahoma
7993222
looking for some white legged hens
roping saddle and pack saddle for sale and tack
8212697
garage sale on corner of 5th and randall and randall storage
starting 9:15
yard sale at 107 north maryland in mangum
set of dodge hub caps 15″
4053946562
estate sale on western in Dill city
1992 chrysler new yorker $1200
lift chair for large person $250
3 bedroom one bath home for sale in Watonga
5806141978
gas stove 6 months old
5150434
black powder rifle with scope $300
compound bow $25
8214671
gooseneck stock trailer for sale
brush hog 3 point hookup pto driven for sale
antique iron wheels, various sizes
by altus 4716422
7 millimeter remington mag, excellent shape with scope $600
old 9 kawasaki 1700 motorcycle, clear title, like new $6500
5807999199
roto tiller for sale $200
5807290081 in clinton area
erick chicken auction at 2 pm check in at 10am
5804394997
for sale or trade
2003 yamaha b star $2000
or trade for car hauler
in elk city 5803392071
emerson microwave 1150 watts, digital keypad, stainless steel case, missing turntable plate $45
soft gun case, rustic orange color, no rips or tears, $15
old farm house style cabinet with rustic look $180
can send photos, call 5803023631
telecaster squier guitar for sale, hard case, new condition
8212327 in elk city
pomeranian for sale, 6 months old
5807060837
for sale: compound bow, pse brutex, extra aarows, sights, pull, $125 obo
2005 dodge dually bed, maroon in color $400
5803093678
2015 ford 1 ton dually diesel, arm bed, new tires, front bumper replacement, 130k miles
horses for sale
4506751
garage sale @ 817 shore drive in elk city
From Text Line:
Multi-family garage/estate sale
20171 E 1070 Rd Elk City
From Country Club, 3 mi N on Van Buren 1/2mi E
TODAY 8-2
Tools, patio furniture, decor, purses, coats, shoes, doll collection, wood burning stove, books, movies, jewelry, toys, craft/sewing gear, holiday items, bedding, collectibles, wall art, men & women clothing, tons of misc!
P275/65R18 tires and rims. 6 hole bolt pattern. Came off of a 2016 Ford F-150 4-wheel drive asking $400 call or text. 580-821-0435
1992 dodge d250 12 valve diesel. 170000 miles. Asking $6000. Call or text 5804976048
I had pygmy goats for sale 580-515-0434
Ruger SR1911 45acp new in box.$585.00 and a New Glock 21 generation 4 45acp $500.00 call or text 580-362-7246
Matching table lamp & floor lamp; set of dishes; pink pet crate suitable for small pet. Call or text 580-301-4556.
Cornhole Tournament to benefit Sandy's Santas (a 501c3 charity) that serves Western Okla. on September 28th. we are looking for teams to join the tournament. Please call 580-660-6044 to sign up. You don't want to miss the great prizes for the top 3 teams. We also have a Plinko Board to win prizes.
Have a good 42 inch John Deere Scott's riding mower, new battery and belt has a kohler 22 hp motor runs and mows good $350.00 580-729-2783
Self propelled mower for sale 589-374-2682
Please text me the phone number for the 150 electric wheel chair? 580 928 7004
3 Family Garage sale 1316 West Avenue A
For sale 15×42 intex pool. 275.00, wooden heavy saddle rack great condition 150.00 call 5802439090
16 round bales of blue stem hay. 50 per bale. 5809170783
Do you need a housekeeper I have references 515-0434
For sale 14 ft utility trailer for $700. I'm a truck driver text 5803744051 for more info
Will clean houses references if needed. 580 799 1115
I have a 7 foot tall farmhouse style cabinet, it's a 2 piece asking $100 text 406-274-3869