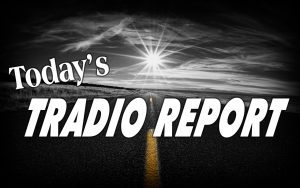 Tradio is heard every Monday through Friday from 10am – 11am and Saturdays from 8am – 9am. Callers can call or text 580-225-9697 to buy, sell, or trade during that time (limit three items per call please). When texting in an item please be short and descriptive and include a phone number. No pictures with texts please. Non commercial items only please. If you would like to advertise your business please call 580-225-9696
---
FOR SALE:
From the Sugar Creek Casino Text Line
Rodeo King – Black Beaver Skin Cowboy Hat
Style: Low Rodeo 5x
Size: 7 3/8
$100
text 580-214-0833 can send pictures
For sale 1966 chevelle malibu convertible 27000 405 833 6493 in clinton ok
Huge 3 family Garage Sale: 202 Cedar, Elk City. 8-?. Something for everyone
I also have a Craftsman riding lawn mower Lt2000 42-inch deck starts but won't stay running very easy fix will sale for 150 or best offer in Snyder Ok
Antique claw foot kitchen table 50$ seats 4
I have 3 round bales of grass hay from last year for sale $30 a bale call or text 1(580)243-7298.
I have a 350 turbo transmission for sale for 150 or bes offer 580-335-4328 Snyder ok
have one lot for sale in Hobart Oklahoma I'm asking $1,000 the law is 50 foot by 140 foot it also has access to utilities on the property you can call me or text me 580-309-4862
have a PT Cruiser 2002 runs great and clear title has no AC asking $1000 you can call 4059375358. Thank you
Looking for horse hay. Big bails
Good used couch
799-2131
Would like to buy a good used set of DewEze Bale Bed Risers & Spinners (580-243-8150)
For sale boston terrier pups also chvrch pew 580 614 1241
have a China cabinet can send pics asking $200 obo. Also a 2003 hundred year addition Harley Davidson motorcycle low mileage. Great condition loaded with chrome. Asking $7000 contact 580-331-7165 for both
Yard sale roda at 113 A Osage burnsflat okla right behind grade school
Please let me Request this Song for our fighting MEN AND WOMEN WHO ARE PROTECTING OUR COUNTRY
---
electric wheelchair $200 obo
10′ 44″ tilt bed trailer 1 7/8 ball $300 obo
in sayre 7298220 or 3391472
push mowers and a riding mower for sale
$50 a piece for push mowers
$75 for self propel
$400 for riding mower
5807996092
APEX brand combination dvd/cd/mp3 player $10
2 childrens car seats weight 30-100lbs, $10 each or both for $15
2108169 in elk
garage sale @1402 lynnwood drive in walters addition in elk city
dresser -9 drawers with big morror on top, white in color $75
dewalt drills and a dewalt sallsaw $20 a piece
chocolate brown paint 3 gallons $20 a gallon
2433253 in cheyenne
garage sale 1 block south of the stoplight in Cordell
5806600876
used carpeting for sale,11×12, brown color, $50 obo
3010009
110 10,000 btu window unit ac 200
samsung 55″ flatscreen tv w/ remote 300
ice box
5806141978
yard sale 113 A Osage in burns flat
garage sale 1001 S. 3rd street in cheyenne
garage sale 14 liberty lane @11:00
does mowing, weedeating, trimming and edging 5803031455 or 8216902 elk
Gotebo trade days is today!
700 commercial avenue
vendors in the park also
(2) 12 ply trailer tires brand new 15″ 6 hole 5 1/2 bolt pattern, comes with rims, $250 for the set
bed frame for twin to full size bed $25
golds gym crosswalk treadmill, new condition $190
5803023631 cans end pics
3 potbelly pigs to give away
5807291174
erick chicken auction today at 2 pm
5804394997
feed trough for cattle or horses, 10′ long, double trough, heavy duty, mounted on skids,
$600
has misc. household furniture,
has 2002 super duty ford F250, crew cab, triton v8 engine, garage kept $8800
8062161072
ford f700 1985 model rollback wrecker
racecar and motorcycle parts and oil
3 sets of 4 wheeler wheels and tires
5803743723
iron wheels for sale, various sizes
billy gots for sale (5) bore goats
ww stock trailer 16′ x 5′ $1900
4716422
yard sale 408 A iriquois in burns flat, OK
garage sale at 5th and randall at randall
garage sale at 1502 west ave A in Elk City