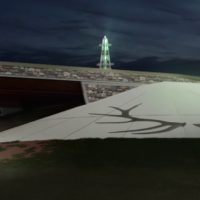 July 14, 2020
By News Director Jared Atha
If you're traveling through Elk City, you might have noticed a lot of bridge projects are taking place at once.
Interim City Manager Tom Ivester says all projects are being conducted by the Oklahoma Department of Transportation, and says the latest project is on East 3rd Street, east of Madison Street.
Ivester says doing all the projects right now makes sense, due to the economy and the projects having a low price tag.
Iverster says ODOT is responsible for all projects due to the fact that they sit on state highways.