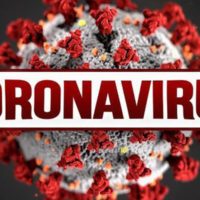 June 29, 2020
By News Director Jared Atha
COVID-19 cases have re-emerged in Kiowa County.
This according to the daily report from the Oklahoma State Department of Health. Officials say Kiowa County has had two active cases return. Custer County saw continued recovery. The county currently has eight active cases. Jackson County has six, Beckham County has three, Greer has two, and Washita County has one active case.
Statewide health officials say there are currently 3,200 active cases of the virus, an increase of 38 active cases when compared to Sunday. There were no additional deaths in the past 24 hours. The state's death count remains at 385.
As of Friday, there are 329 Oklahomans hospitalized due to COVID-19.
It was announced Monday that Oklahoma Governor Kevin Stitt and Oklahoma Commissioner of Health Lance Frye will provide an update on the State's response to COVID-19 Tuesday afternoon at 2 p.m.
For most people, the virus causes mild or moderate symptoms that clear up within weeks. But for others, especially older adults and people with existing health problems, the highly contagious virus can cause severe symptoms and be fatal.