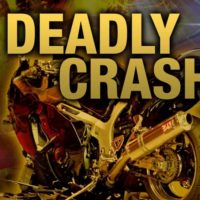 June 25, 2020
By News Director Jared Atha
A Chattanooga man died Wednesday night after losing control of his motorcycle near Duke in Jackson County.
According to the Oklahoma Highway Patrol 40-year-old Kane Gholston was traveling westbound on U.S. Highway 62 when he failed to negotiate a curve and departed roadway to the right. The motorcycle impacted the ground and threw the driver off the motorcycle.
OHP says Gholston was not wearing a helmet at the time of the wreck, and was pronounced dead at the scene.