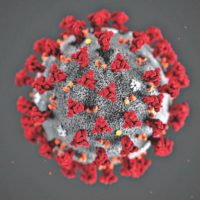 May 20, 2020
By News Director Jared Atha
Hospitalizations and deaths due to COVID-19 have gone up in Oklahoma, but active cases go down.
According to the Oklahoma State Department of Health's daily report, there are now currently 967 active cases of the virus in the state, a huge decrease of 93 cases when compared to Tuesday. However the hospitalization count rose above 200 with 209 Oklahomans admitted into the hospital due to the virus, that is up 42 when compared to Tuesday's numbers.
There have been 5 additional deaths reported by state health officials, but none of those deaths occurring within the last 24 hours. The state's death count now stands at 299.
Good news locally in Greer County. The county is reporting another recovery, bringing the total active cases in that county to 2. Elsewhere Jackson and Kiowa Counties have 2 active cases and Washita County has 1 active case.
Harmon and Roger Mills Counties are still without a reported confirmed case.
During an interview with Fox News Tuesday morning, Governor Kevin Stitt says despite active cases being below 1,000, Oklahomans should still be cautious as the re-opening phase continues.
For most people, the coronavirus causes mild or moderate symptoms, such as fever and cough that clear up in two to three weeks. For some, especially older adults and people with existing health problems, it can cause more severe illness, including pneumonia, and death.