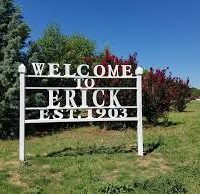 March 26, 2020
By News Director Jared Atha
Like other municipalities in the area, the Erick city council has approved a proclamation declaring a state of emergency in response to the COVID-19 pandemic.
The proclamation is very similar to other proclamations passed by other cities, where restaurants are encouraged to limit the number of patrons such that at least six feet of space is available to each patron, and take-out and delivery options are also encouraged.
It also encourages local gyms, exercise facilities, salons, barbershops, and the like to discontinue activities and to significantly increase and enhance facility cleaning regimens.
Mayor David Guy says the city council met in special session Wednesday night to pass the proclamation.
The proclamation also strongly discourages all in-person gatherings for social, spiritual, and recreational purposes.
Mayor Guy says city water will not be cut off to Erick citizens.
The state of emergency proclamation in the City of Erick will continue until April 15, or sooner if decided by the city council. However, the proclamation did state the city council could extend the termination date.