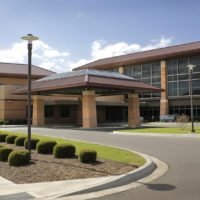 March 25, 2020
By News Director Jared Atha
Great Plains Regional Medical Center has once again updated their visitation policy due to the COVID-19 pandemic.
According to a post on the Elk City hospital's Facebook page, GPRMC will enforce a temporary Restricted Visitation Policy. The exception is for labor and delivery patients and admitted minor patients who are allowed one designated visitor for the entirety of their stay.
The statement also said that the hospital has actively chosen to cease operation of certain outpatient clinics. Saying that this allows the hospital to follow CDC and OSDH guidelines in order to protect the community through limited access points and to preserve necessary resources when and if the need for a larger community response should arise.
Officials with the hospital did say that there have been zero positive confirmed cases of Beckham County residents and that GPRMC has not received a patient that has tested positive for the virus.
Elsewhere, Southwestern Oklahoma State University in Weatherford recently donated a large number of protective masks to area hospitals for health care workers. SWOSU had a large supply on hand, and President Randy Beutler felt the university could donate part of the supply to assist area hospitals, which have dwindling supplies and shortages.
With the university moving to virtual learning for the rest of the spring semester, school officials say students will not be on campus and not using these supplies.