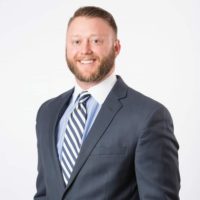 March 23, 2020
By News Director Jared Atha
AllianceHealth Clinton CEO Landon Hise has made an official statement about the hospitals preparedness for COVID-19.
In a press release, Hise says hospital staff members are conducting ongoing meetings to discuss the fluid situation and are preparing short-term and long-term healthcare solutions for a variety of scenarios.
Hise says the hospital is using the COVID-19 screening guidelines for symptoms and risk factors and have a response plan to protect patients and hospital staff should the need arise.
Hise did say in the release that the hospital has a plan if a physician determines that a patient meets the risk criteria. Saying that the doctor will coordinate testing and the patient's ultimate disposition, consulting with the Oklahoma Department of Health, as necessary. In this situation, hospital staff would obtain the necessary specimens to send them to the appropriate state or commercial lab for testing.
Hise also reminds the public that if you are sick:
Stay Calm. According to the CDC, the majority of patients who have contracted the virus are mildly ill (flu-like symptoms) and recover.

The CDC advises that mildly ill patients should stay home and contact their healthcare provider by phone for guidance about clinical management.

Patients who have severe symptoms, such as difficulty breathing, should seek immediate emergency room care.

Older patients and individuals who have underlying medical conditions or are immunocompromised should contact their physician early in the course of even mild illness.
Tags: