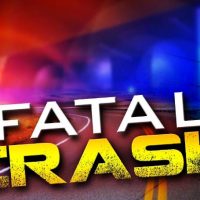 February 14, 2020
By News Director Jared Atha
Two accidents in Western Oklahoma with one claiming the life of a Weatherford man.
According to the Oklahoma Highway Patrol, that accident occurred after 5 p.m. Thursday on U.S. Highway 183 between Clinton and Arapaho when the 2013 Toyota Camry driven by 18-year-old Teagan Williams of Arapaho crossed the center line while going north. This caused the 1976 Chevy Nova driven by 20-year-old Bailey Thomason of Weatherford to swerve to the right to avoid the oncoming vehicle. However the Thomason vehicle was struck on the drivers side. Thomason died at the scene due to injuries sustained in the collision.
The second accident occurred Thursday afternoon on Highway 30 north of Interstate 40 when, according to the OHP, the 2007 Dodge Ram driven by 51-year-old Joseph Miller of Sayre crossed in a no passing zone on a curve, left the roadway to the right to avoid another vehicle and stuck a 2000 Peterbuilt driven by 35-year-old Levi Greer of Erick. Miller was transported to Great Plains Regional Medical Center in Elk City and treated for head and trunk injuries. He was later released. Greer was uninjured in the accident.