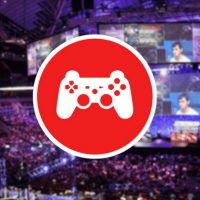 February 12, 2020
By News Director Jared Atha
The Elk City School Board met recently and authorized Superintendent Rick Garrison to explore the possibility of bringing in e-sports as a new extra curricular activity. Garrison says at the first suggestion to him of e-sports as an activity in the Elk City School District, he was against the idea. But he says after doing some research, he's changed his mind.
Garrison says he has had discussions with other area superintendents about e-sports. He says there is mutual interest in bringing e-sports to their schools, and joining a conference, similar to conferences in athletics.
Recently, Southwestern Oklahoma State University in Weatherford announced the future establishment of an e-sports program along with a new on campus arena. Also Canute Public Schools announced their intentions in establishing an e-sports program of their own.