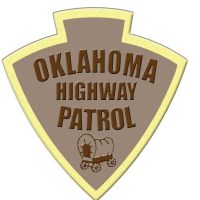 January 14, 2020
By News Director Jared Atha
Two separate accidents on Oklahoma roadways on Monday have sent two to area hospitals.
The first occurred in Caddo county Monday afternoon on U.S. Highway 281 south of Binger when, according to the Oklahoma Highway Patrol, 34-year-old Jose Ramirez of Oklahoma City was riding in the bed of a 2016 Ford F-550 pick-up when the wind caused a construction sign, also located in the bed, to hit Ramirez in the head. Ramirez was forced onto the roadway striking his head on the asphalt. Ramirez was transported to an Oklahoma City hospital, last listed in critical condition.
The second accident occurred just after 9 p.m. in Blaine county, 3 miles east of Watonga on State Highway 3 when the 2007 Chevy Cobalt driven by 65-year-old Margaret Davis of Watonga went left of center while traveling eastbound. According to the OHP the Davis vehicle struck a 2012 Kenworth semi-truck driven by 59-year-old Lavonna Robinson of Decator, Texas. Robinson was uninjured, however Davis was admitted into Mercy Hospital in Watonga with head injuries. She was last listed in stable condition.
The OHP report listed the cause of the collision being DUI.