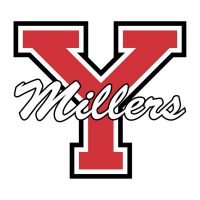 January 8, 2020
By News Director Jared Atha
Southwestern Oklahoma State University in Weatherford and Yukon Public Schools and have entered into a partnership that will provide higher education benefits for Yukon students and employees as well as certification opportunities for emergency certified instructors.
According to a press release from the university, effective August 1, 2020, SWOSU will offer undergraduate and graduate coursework in Yukon at space made available by the school.
The release said the agreement will benefit Yukon Public Schools by providing easier access to higher education classes for educators and employees at discounted rates. Another major benefit will be to provide educational programs that will allow educators with emergency or alternative teaching certifications to become permanently certified.
The press release also says that SWOSU will allow Yukon juniors and seniors to enroll in up to 18 hours of concurrent enrollment tuition-free.
Yukon teachers and administrators will be given opportunities to serve as instructors for education-related graduate courses offered on site at Yukon Public School, provided those employees meet all standard criteria established by SWOSU.
The agreement between Yukon Public Schools and SWOSU renews automatically each academic year but can be terminated by either party by June 1 of any year.