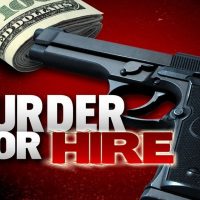 November 7th, 2019
By Jared Atha
An already jailed Elk City woman has had a solicitation for murder charge levied against her recently.
According to a probable cause affidavit, letters written by 35-year-old Jessica Ryan Crouse, who is currently jailed in the Beckham County Sheriff Department Jail were intercepted by authorities. The affidavit stated that one letter had a detailed description of a solicitation of murder involving the victim to be a male who she was in a relationship with.
The alleged solicitation was placed in August of 2017 and was supposed to occur at an Elk City hotel. The affidavit states that during the course of the investigation, two subjects were attempted to be contacted by Crouse to carry out the plan, however only one suspect was contacted.
The affidavit stated that during the course of the investigation, Crouse allegedly left the hotel room she was staying in with the targeted male, but left the door unlocked to allow the suspect to enter and murder the man. However the victim woke up prior to the murder happening and left the area.
After discovering the letters, officers interviewed Crouse at the Elk City Police Department last month. She confessed to soliciting the murder on her then-boyfriend due to him cheating on her.
Crouse was charged with solicitation for murder in the 1st degree.
Crouse is currently serving jail time after pleading no contest in a drug trafficking case last July.