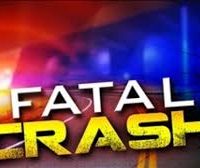 May 13, 2019
By Paragon News Director Paul Joseph –
One person is dead while an 11-year-old Leedey child is recuperating in an Oklahoma City hospital in separate accidents on Western Oklahoma highways.
Dead is 29-year-old Cole Dalton Owens of Longdale who was pronounced dead at the scene of the accident with a head injury about 2 miles south, southeast of Longdale in Blaine County.
According to the Oklahoma Highway Patrol, the 2014 Chevrolet pickup he was driving east on County Road E-0630 departed the roadway to the left, traveled through a ditch where it struck a tree. The report says there was an odor of alcohol and the collision that happened early Monday morning about 2:25 am is still under investigation.
The pickup was equipped with seat belts, but they were not in use.
An accident Saturday afternoon sent an 11-year-old passenger of a 2017 Toyota Camry to OU Children's Hospital with head and leg injuries.
The OHP report says the juvenile male from Leedey was air transported from the scene of the accident about 4-miles west of Fargo in Ellis County.
The Camry was reportedly traveling west on State Highway 15 about 4:45 pm when the vehicle went left of center traveling across oncoming traffic where it struck a guard rail and spun 1-and-a-half times coming to rest in a south-side ditch.
The driver, 74-year-old Brenda Guffey Perrin of Canadian, Texas was not injured in the accident that was caused by inattentive driving.
The Camry was equipped with seat belts and both the driver and passenger were wearing one.
– 30 –