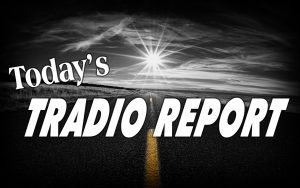 Tradio is heard every Monday through Friday from 10am – 11am and Saturdays from 8am – 9am. Callers can call or text 580-225-9697 to buy, sell, or trade during that time (limit three items per call please). When texting in an item please be short and descriptive and include a phone number. No pictures with texts please. Non commercial items only please. If you would like to advertise your business please call 580-225-9696.
---
TEXTLINE ITEMS
iPhone 6 – 64gb – Needs sim card – Great condition – $200 obo
call or text 580-214-0833
Bar Belgium Browning 7mm Remington Mag Auto rifle 975.00 8068868583
looking to buy sixty 450 to 650 weight steers to put on wheat pasture if anyone has any the can call or text 580-273-7121
looking for used horse shoes. and for farm work around elk city and sayre. call 5803742890
Hair sheep male 1 year old. $250.00 580-821-2840
1 box trailer 16 ft x 8 1500$
1 gooseneck stock trailer
16 ft x 6.5 ft. Full top.
1250$. For more info
580-450-0658.
Approximately 15 miles south of elk city
brand new transmission for a 1995 Dodge 4×4 GAS with transmission fluid. Call or text 5807299072.
I  have a hutch that's 45.5″ wide and 6ft 4″ tall for $250 Obo and an armiore for $150. Call or text 5807299113
Reminder Erick poultry auction and misc today at 5 contact 580 439 4997
1927 Argentine colt 45 auto with spare mags $500.00 reach me at
785-217-4624 by text. (Elk City)
---
ITEMS FROM TODAY'S SHOW!
Purchase a Elk City Rotary Mustang Ticket! Win a 2017 Ford Mustang! (Secondary prize: $1,000 of Elk City Chamber Bucks) Drawing will be December 8th at Christmas in the Park, Ackley Park (need not be present to win). Only 375 tickets will be sold! Contact any Elk City Rotarian to purchase a ticket!
580-214-0833 or 580-515-9696 – LEAVE A MESSAGE IF NO ANSWER!!
                                                                                                                                                                                                bagless vacuum cleaner $12
looking for small fridge 2108169
leaf blower $40 firm                                                                                                                                                        bb gun w/ bbs $25                                                                                                                                              7298220 or 3391472
2004 gmc envoy loaded $3000 firm
chest type freezer $100
inside moving sale-call for info
15806141978
fender telecaster guitar w/ case
guitar amp
air gun for trim work
5803030244
88′ ford f350 DRW $18k obo
4058219996 in elk city
Inside Christmas sale at 2605 N. Electra in Sayre today
year and a half old pit bull for sale
5803318078
looking to buy a remington bdl model 700 30/06 or .243 whatevewr is available
2256301
bedroom furniture
armoire
42″x42″ mirrors
5803741424 can send pics
2 feeder pigs for sale ($65 a piece obo)
mossberg .308 deer rife ($350 obo)
60 rounds of ammo
3931105
Pair of dogs that need a good home
part husky mix
part border collie mix
5802439671
looking for a buffet table A.K.A. cyborg table
3390634
builds barbwire fence and privacy fences
9287463 or 7291030 in sayre
female german shephard looking for a good home
5803038866
looking to clean houses or sit with elderly
7291406 (preferably in sayre/erick/sweetwater area)
looking for rims and tires for
80's model chevy pickup (15″ 5 hole)
5806606715
shop heaters for sale
(4) 60k BTU hanging heaters $325 a piece
$1200 if you buy all 4
5803031000
player piano with 30-40 rolls of music, needs cleaned, still plays, $300 negotiable
8062004963