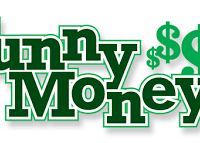 July 28, 2016
By Paragon News Director Paul Joseph  –
After warning customers and store owners to beware of phony money being passed, Elk City Police Chief Eddie Holland has announced two suspects have been arrested by police.
37-year-old Mistee Michelle Garrett and 33-year-old Jennifer Nicole Earls were arrested yesterday afternoon driving a red Mitsubishi with Texas tags. Their vehicle matched the description of one thought to be involved in the passing of the counterfeit money.
The chief says the women were detained on a city street as officers were investigating an unrelated report of a runaway about 4:30. When their vehicle was spotted on West 3rd Street, officer's immediately recognized it as one that matched the description of one the suspects were driving based on video footage from the stores where the fake bills were passed.
Holland also says that evidence found in their vehicle may tie them to the phony money passed the last few days in the Elk City area.
Yesterday, prior to the two being detained, Police Chief Eddie Holland said he'd received a number of complaints about fake money being passed, mostly 50s but also 20s and ten dollar bills. He specifically mentioned that the money had been spotted at the Elk City Wal-Mart, Atwoods and Sonic.
Holland said it appeared that the bills were on original US Treasury paper but that they had been washed and then reprinted, speculating that a one–dollar bill had been made to look like a 20 or a 50.
The two haven't been charged yet, but they were arrested on trafficking amphetamine or methamphetamine – 20 grams or more, second degree forgery – altering forged instruments and second degree forgery – passing any forged instrument.
He says he'll release more information as it develops.
–             30              –