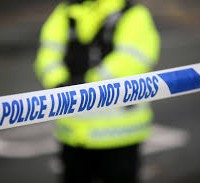 July 25, 2016
By Paragon News Director Paul Joseph  –
No word on the deaths of two people found last Friday in a home in Elk City.
The bodies of what appeared to have been a man and a woman found by police were sent last Friday to the state medical examiner's office. Elk City Police believe the cause of their deaths could have been from natural causes but are awaiting the official response from the medical examiner.
Chief Eddie Holland says it may be two to three weeks before they receive the report.
The two bodies were found Friday afternoon in a small home in the 700 block of North Adams in Elk City.
–            30              –