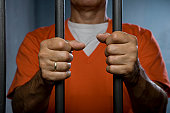 July 25, 2016
By Paragon News Director Paul Joseph –
An Arkansas man has been sentenced to an Oklahoma prison.
22-year-old Marco A. Cabrera-Arreola of Fayetteville, Arkansas recently pleaded guilty to the trafficking of illegal drugs through the Western Oklahoma area.
Cabrera-Arreola also pled guilty to two other felonies, distribution of a controlled, dangerous substance and possession of a firearm during the commission of a felony.
According to a probable cause affidavit, an Oklahoma Highway Patrol trooper checked Cabrera-Arreola's 1998 Ford Explorer at 77-miles an hour in a 70-mile and hour zone on Tuesday, May 3. Cabrera-Arreola told the trooper he was headed to Fayetteville to both visit his dad and work construction with him.
The trooper wrote in the affidavit that as Cabrera-Arreola was walking from his vehicle to the trooper's vehicle, Cabrera-Arreola checked his pocket as though he might have been checking if he had a weapon.
As the trooper was giving him a warning ticket, he noticed Cabrera-Arreola appeared to be nervous with his hands shaking while he talked very fast. The affidavit says the Arkansas man's voice would crack while telling the trooper that he didn't know of anything illegal in his car, but that the trooper could check it.
A search of his Explorer turned up a clear, plastic bag with two plastic baggies and several white powdery rocks. Also found were a loaded, Llama 380 pistol, a digital scale and another plastic bag containing crystal rocks.
The white powdery substance later field tested positive for cocaine and the crystal rocks tested positive for Methamphetamine.
Cabrera-Arreola was sentenced to four years in the Oklahoma Department of Corrections on each of the three charges to serve concurrently.
–              30              –