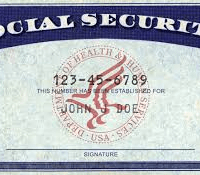 July 22, 2016
By Paragon News Director Paul Joseph  –
A home run is one of the many highlights of any baseball game. Fans cheer with excitement when the see a ball player rocket the ball high into the stands.
Jose Olivero says it's a little like preparing for retirement.
Olivero is the Social Security Public Affairs Specialist for Oklahoma and is quick to ask what a person is doing to prepare for a retirement home run. His advice is that workers should get past 1st, 2nd & 3rd base and make it home with a hefty plate of savings.
He added that the Social Security administration has a lot of tools to help a person achieve financial security.  One of the best ways, Olivero says, is with a special account that he believes is a "must" for everyone.
Olivero says the benefit of having a my Social Security account is that it gives a worker access to your personal Social Security Statement, verification of correct earnings, and an estimate of early retirement benefits at age 62, full retirement age of 66, and delayed age at 70.
He also warns that if a person hasn't checked their social security account information, it could be wrong. If it is, then dependents would be receiving incorrect benefits.
In addition to using a personal my Social Security account to prepare for a comfortable retirement, workers can visit www.myra.gov.  At myRA, Olivero says a person can access new retirement savings options from the Department of the Treasury.
He says this service is designed for the millions of Americans who struggle with saving for retirement and adds that it's an easy and safe way to help you take control of your future.
Olivero stresses the importance to start a "my Social Security" account as soon as possible.
Olivero says having both "my Social Security" and "myRA" accounts in place, a worker will be guaranteed to hit a home run in successfully planning for retirement. He says more can be learned by searching socialsecurity.gov on the internet.
–             30              –